You can also view the video on youtube here:
https://www.youtube.com/watch?v=inExw5OKang
Jetta Trunk Fix Kit
Price: $29.99
Works On All VW Jetta & Bora MK IV models
Volkswagen Jetta, Bora: MKIV Series is years 1999.5 to 2005 and later years in other countries
Description: The only Jetta Trunk Fix!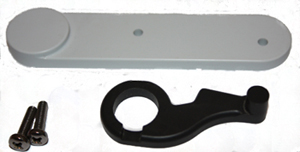 All shipments are shipped via United States Postal Service 1st Class.  Unless you would like to pay for a faster option.
U.S. Buyers: First class shipments generally take 2-5 business days depending on location.
So your Volkswagen Jetta Or Bora Trunk wont open?  We have made the fix for you!   We even provided a video that shows how easy this is to replace.  If you can turn a screwdriver and watch the youtube video you can install this without having to spend 300-400 at the dealership.  We have have hundreds of reviews of feedback on our website and more videos.  Please watch our videos so you get an understanding of whats broken and how to fix it.
Watch Customer review on youtube here:
https://www.youtube.com/watch?v=q7-1Q5wuRLQ
*This trunk/ boot fix also works in all other countries VW Jetta as well we have sold these in over 40 countries and counting.  If outside the US just make sure your series is an MKIV series jetta/bora.
This site was last modified on: Sunday 16 October 2016
Simply Awesome! I greatly appreciate your dedication to your website and your works. Took me several minutes to get something that would have taken hours to fix,
including the possibility of having to get a rental car and major costs in replacing the entire trunk motor (which in this case I did not need at all). I will spread this out to the VW community. Thanks ag...
Stefan G
(
Student
)
05/10/2011 12:00am
Inactive Modules
You should publish modules to the "inactive" position and set the Menus to "All", for them to show up on pages where there is no active menu ID. This is a bug/feature of Joomla that causes only menu items in the "All" setting to show up.