Jetta Fix
You can also view the video on youtube here:
https://www.youtube.com/watch?v=inExw5OKang
Jetta Trunk Fix Kit 
Price: $29.99 
Works On All VW Jetta & Bora MK IV models 
Volkswagen Jetta, Bora: MKIV Series is years 1999.5 to 2005 and later years in other countries
Description: The only Jetta Trunk Fix!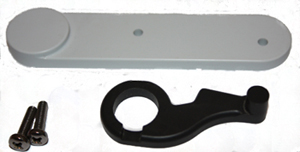 This site was last modified on: Wednesday 06 April 2016
Why didn't I do this earlier???
My latch in my 2002 Jetta, has broken twice in the past 6 years. The last time it broke, I tried a replacement part from a national chain, only to have it fail 16 days outside of the warranty. I do a google search for latch DIY repairs, and find this product. I watch the video. It makes sense. It was even less expensive a fix, than from my local VW dealer's OEM part. It took maybe 10 minutes to remove the trunk liner, install the part, replace the liner and try it out. My only regret, is that I didn't find this thing sooner. Great job gu...
Marcus Shull
(
Columbus, Ohio
)
06/22/2013 11:01pm
Who's Online
We have 4 guests online